Dear Members,
Please Go thru this Four Advertisement format, and select the Ad Format you prefer to add in Association website to reach Textile Mills and Dealers.
(1) One Page Advertisement
(1) Rs.2000-00 Per Year Plus ( Page Creating Fees Rs.500-00-One Time Fees Only ) ( Total-Rs.2500-00 )
(2) Linking Your Website Fees- Rs.2000-00 per year
Link under member address
(3) Rotating Banner Advertisement
Placing Banner Ad Fees. Rs.1000-00 Per Year
Banner Sizes
Width=360px X Height-480px
( Banner Image Should Be Provided by Advertiser)
(4) Inline Advertisement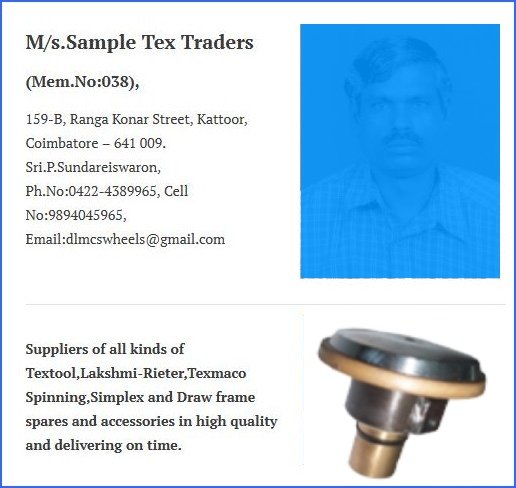 Details
Rs.500-00 Per Year For Description Of Products Only.
Rs.750-00 Per Year For Description of Products with Image.
Please visit Association Office for any clarification.